The number of deaths and patients infected by coronavirus is continuously growing up. It has taken over 380K patient's life and more than 6.3M (03.06.20) confirmed cases of infection from coronavirus have been detected. Today this virus has become global and rising as a new epidemic all over the world. But, up to what extent it can go? And what if we could not find a treatment for it shortly or for never?
A group of 15 Nobel Peoples, Government officials, health experts, and businessmen assembled for a training exercise in New York in October 2019. It was for the purpose of planing the global response to a global epidemic that has never seen before. Or we can say, in retrospect, worrying similarities to 2019-nCoV, the Chinese virus that has quickly gone global this month.
The group ended the simulation exercise three and a half hours later. And did everything in their power, but they couldn't stop the simulated coronavirus from killing 65 million people.
Recently, when the whole world was shocked because of outbreak of this coronavirus in Wuhan, China. Eric Toner, a scientist at Johns Hopkins Center for Health Security, was not shocked. Because he already had an idea what a coronavirus can do of this world.
"I have long thought that coronavirus would be the most likely virus that could cause a new pandemic," said Eric.
"We still don't know how communicable that is. We know it spreads person to person. But we don't know in what measure " said Eric. "An initial first experience it is much milder than SARS, so it is comforting. On the other hand, it can be more transmissible in the communities than SARA."
CAPS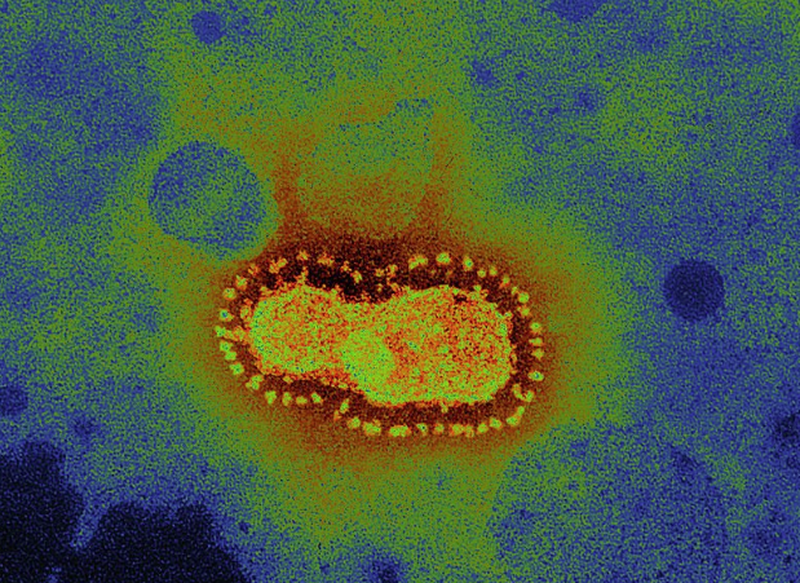 The imaginary coronavirus at the center of the event 201 simulation was called CAPS. The virus originated from pigs in Brazil. Until it spread to farmers like 2019-nCoV, which is believed to have begun with livestock before it spread to humans.
According to data of Event 201 simulation, CAPS will infect people in every corner of the world in just 6 months. And, if not treated or stoped, and in just 18 months it would have killed more than 65 million people. Also, more people will continue to die if we fail to build any antidote and vaccine to treat it. And it won't only cause human deaths but may trigger a global financial crisis.
But according to the organizers of Event 201 simulation, the intention was not to excite fear up. Instead, they hoped it would serve as a learning experience, underlining both a pandemic's potential impact as well as current gaps in our preparation for it.
Then they made a list of seven actions. That leaders form both private and public sectors can take to prepare for any unfortunate scenario. Or to stop 6th extinction.
The disturbing issue remains. However, if 2019-nCoV reaches the level of the epidemic it may be too late to stop the millions of deaths predicted by Event 201.
Reference Sources: Businessinsider, Intelligencer
If you found anything informative in this article you can sign up now to get more updates on the latest science & technology, world, health, space, etc. Or find more interesting stuff here.