Cybercrimes are growing at a rampant rate. Over the last few years, the number of cyber-attacks and crimes has doubled. Stats show that cybercrimes will cost over $6 trillion annually by 2021. Not only companies and businesses but peoples are also being target by hackers through their smartphones. So in this article, I will tell you 7 ways your phone can be hacked and how to protect yourself?
#1. Spy applications.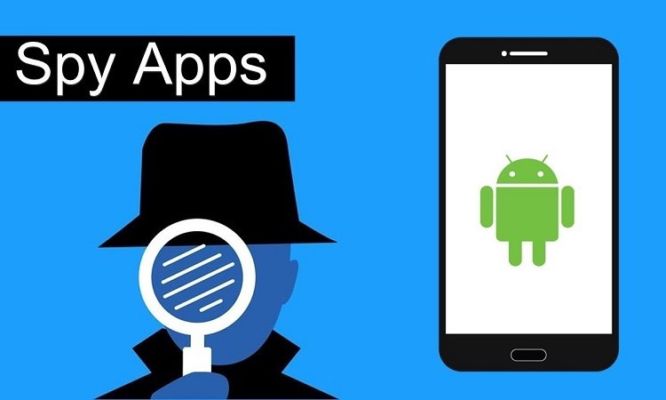 These are mobile phone monitoring apps, which are designed to access your device. These kinds of applications can remotely view someone's mail, text messages, mobile numbers, internet, and log history and even some apps can show your precise location and hijack your phone's mic and camera to record conversation and videos without anyone's knowledge or encrypt your phone's data and lock them forever. Ultimately these apps allow their owner to do anything that can be done on a phone and your phone can be hacked very easily.
To protect your from such apps
First of all, set a passcode on your phone. Most often they are installed by someone.
Uninstall all third-party apps which you don't recognize.
Download any good mobile security application. Like, avast, Kaspersky lab, etc.
For iPhone users ensure your phone isn't jailbroken.
#2. By using public wifi.
Public wifi is very unsafe to use. Its because people can steal your information in some simple ways, and may sneak in your phone's system. They can even perform a man in the middle attack and redirect you to any website, looks similar to banking or any social media site and ask you to fill your details. Even by sending some packages, they can take full control of your system.
How to defend?
Only use a secure encrypted connection.
Use a good VPN.
If you're having to connect public wifi, be sure you are not filling any login details.
#3. Phishing messages and emails.
Phishing is a process of making an identical copy of any webpage then send and trick someone to get their sensitive data like identity, bank and credit card details and passwords. It can be done through phone calls, apps, emails, messages, and different web links.
To avoid phishing
If you click a link and an app starts to download delete it and scan your phone.
Never fill your password or PIN on any site to confirm your ID.
Before entering any sensitive information, first, go through URL. If URL matches to real site URL only then fill your details.
Never open a link from an unknown number or mail.
#4. SS7 Attack (Signalling System 7)
This SS7 attack is an exploit, which utilizes a vulnerability in SS7 architecture. This kind of attack can allow data theft, spying, text interception, and precise location tracking. And because its not a defect in SS7 architecture, so this problem can't be eliminated. These kinds of attacks are very common on business and any political leader.
How to defend?
Use end to end encryption messages and calls services, which only works over the internet.
For calling purpose use a service that carries voice over data instead of network cabling.
Use reliable WiFi instead of mobile data, so that your location will not be exposed.
#5. Juice jacking
With this technique, your phone can be easily hacked. It is a kind of cyber attack in which your phone is directly connected to hacker's computer. Think of a scenario when your phone's battery is dead and you find a USB jack in which you can charge your phone. And this is the point when your phone is directly connected to hacker's computer. Now your phone can be loaded with malware, hijacked, and much more.
To protect from such attacks
Use a charge only type cable to charge your phone's battery at such public charging stations.
Switch off your phone while charging (if not working).
If a pop-up appears after plugin then select charge only option in androids phones and deny access to the computer and iPhones.
#6. Access to google account
Google account is like a data center of an individual and if a person gets successful in accessing someone's google account then it very easy to get all the information about the user. Because then he would have gotten access to all your backups, photos, videos, etc. And because the account is hacked your inbox will be hacked and your identity can be used for any illegal work.
how to defend?
Choose a very strong password.
Enable two-factor authentication security type.
Keep enable login notifications.
Set-up a security question, which no can answer except you.
#7. Trojan horse
Trojan horse is something that seems useful from outside but is full of infected apps and viruses. This is the way the phone can be hacked and then the whole work is done by spying apps. But in worst cases, your phone's software will be destroyed by such viruses.
Way to prevent download a trojan
Always download apps from the app store and play store.
If you are downloading a file then download it from its official site.
Before opening, recheck the format of the file. Like if you download a movie the it format will be in, .MP4, .WEBM, .MPV, .MPEG etc. But if it is like .EXE, .BAT, .RAR then probably you have download a virus of a package of malicious software.
Source: securegroup, techlicious
If you like this article and found something informative, you can share it with your friends. Sign Up now to get more quality of Science, What if, What on Earth, Space, Trending in world related articles. And please let us know your opinion on this topic in the comment section. Find more articles here.
FIND ARTICLES ON CORONAVIRUS.
Coronavirus, a …. rapidly spreading virus.
Is coronavirus e…65 million peoples can die.
How coronavirus originated? Is… bioweapon?
What if coronavirus bec… global pandemic?